Annabelle of Anchony by Ruth Apollonia
Summary:
Locked in a race for survival, sustained only by her Christian faith, Annabelle of Anchony must make her way to a home she barely remembers, find a family she's largely forgotten, and deliver a mysterious package to the king" and that's only the beginning.
A girl lost and alone. A nation at war. A hidden enemy circling.
In Europe during the Middle Ages, Annabelle of Anchony finds herself trapped on an island, hunted by the vicious Demolites, and forced to trust a kindly stranger. As she grows up, sustained only by her Christian faith, she must find her family, her identity, and a path to peace in a kingdom torn by civil strife.
But even when she does come home, everything is not as it seems...
Review:
A lost girl with an unknown identity. A savior who keeps her safe and teaches her how to fend for herself. A mysterious island. A kingdom under attack. A blossoming romance.
This novel has many different elements that the author has blended together into a thoroughly enjoyable book. The very first few chapters felt a little disjointed and choppy, but then I realized this story was progressing from this lost little girl's perspective, and that style of storytelling perfectly captured this young child's overwhelming feelings of confusion and fear. As the story unfolded and Annabelle grew and matured, so did the narrative. It was wonderful getting to know the character this way.
The second half of the book really kept my attention. I kept turning the pages waiting to see what would unfold next. The author did a wonderful job of keeping me guessing by throwing some great twists and turns into the story. I wish I could tell you more, but I don't want to give anything away. If you're intrigued, you'll just have to pick up your own copy to find out more about Annabelle of Anchony.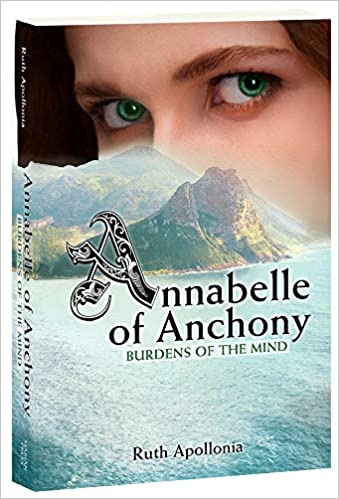 Amazon Link
https://www.amazon.com/Annabelle-Anchony-Burdens-Ruth-Apollonia/dp/1596145048
A note from Reviewer:
As a writer and a mother, I'm always searching for wonderful Christian books for teens of all ages. I truly believe one way we can encourage teens in their faith is through fiction with positive messages, embedded in great stories. There are many fantastic Christian and Catholic teen novels out today but they can be hard to find. I'm excited to share some of these books with you.
Leslea Wahl
www.LesleaWahl.com